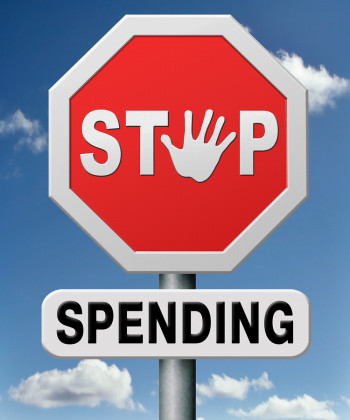 My wife and I love a certain cable channel (my male ego prevents me from telling you which) but when we recently moved, that particular channel was only included in the higher-end package. So we had to determine if the extra money was worth it. We compared our increase in t.v. satisfaction plus the togetherness-time versus the additional cost per month divided by 30.3 average number of days in a month.
Of course, we didn't actually do such a calculation but my point is we didn't spend the money without giving some thought to the cost-benefit. Most of us do this every day for every purchase, even if it's unwittingly or anecdotally, or as simple as "I want that, it will make me happy." If we don't perform this "measurement", we feel unsettled, perhaps even remorseful.
Yet plenty of executives are "unsettled" over the money their organization is spending on training, maybe even remorseful. The reason is the same: a lack of measurement to give them that simple cost-benefit analysis. It'd be like my wife and I having to decide if the upgraded cable package is worth the extra money without knowing if the channel we like is included. Nobody likes the unknown, especially when money is involved.
So, executives, here's what you do and it's very simple: Start measuring if the money you are spending on training is providing a return and one large enough to justify the spend. And if you can't, stop spending it. Period. Don't trust that it is, no matter what anyone tells you.
Now, to do this you're probably going to be overwhelmed with names like Kirkpatrick and terms like "level three" and strange-looking formulas. These are all fine and if your training department can provide such measurements, great. If they can't, that's fine too but you have to measure something and something beyond whether the learners of the training "liked" it. That's like measuring if my wife and I like the color of the cable TV guy's van; it's irrelevant. It's the outcome of the training that matters. So, again, keep is simple. Start with making two columns; on the left the word increase and on the right the word decrease. List all the things the training might either increase or decrease. Even if some sound anecdotal or you have no idea how you might get the data to measure some, it's a starting point and will help you begin to think-through your cost-benefit analysis.
Speaking of data: you have two options for getting it: mine it or create it. Mining it means to dig – and I mean dig deep – through all your systems for any morsel of data. Turn on and off every lever is your systems' settings, form a committee, become BFFs with your CIO, and speak to your systems' vendors. In other words, learn what data your ERP, HRIS, CRM, LMS and other systems can provide. After all that if the data doesn't exist, create it. Look through your increase and decrease columns and decide what the metric is for each and how to go about measuring it. It takes time, brainstorming, cooperation and some creative license, which means it's not exact science and might even be biased, subjective and qualitative, but it's not the unknown. Over time, you can hone it.
Finally, don't begin measuring after the training is over, but before it starts to establish the benchmark. After all, you can't know how much something actually increased or decreased without having a starting point. If my wife and I didn't know we were sad not having the Hallmark Channel (oops, I let it slip), we wouldn't know how happy we were after.
Want some examples of easy and powerful data to provide? Contact us for a demo.