Robert Bilotti, Founder of Novita Training, Inc. and a Fulbright Specialist, is available to speak to accredited non-profits on a pro-bono basis 
If you're interested in having Mr. Bilotti speak to your HR/L&D team, executive leadership or employees, please reach him directly at robert.bilotti@novitatraining.com.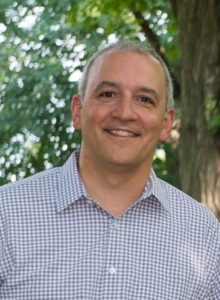 Overview & Agenda
An organization achieving its outcomes is largely dependent on its ability to educate and motivate great numbers of constituents, including employees, volunteers, those it services, partners and – in some cases – the general public. What's more, many times there is limited time and/or budget to do so.
The

key is to convey a message – be it a vision, instructions, knowledge, policies, processes, or skills development – quickly and economically.
Drawing from the past twenty years partnering with dynamic organizations around the world, helping them create effective onboarding and large scale training programs, and utilizing the latest thought-leadership and technologies, we will focus on:
Analyzing and assessing your training needs

Designing learning programs using the most effective and cost-efficient methods

Evaluating the most appropriate learning technologies

Training a team of facilitators to complement technology for a blended learning approach, which is known to be the most effective
The format is "hands-on", providing proven best practices, including tools and templates that have been honed over many years.
The goal is to leave the organization with an easy-to implement action plan.