Advertising Your Training: The Final Step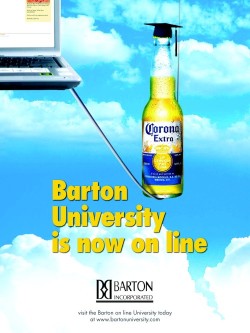 Having held the position of Creative Director at several advertising agencies before I entered the training field, I am troubled by the 'if we build it, they will come' attitude that is prevalent in the training field.
Many training departments are under the false impression that employees are eager to take their training or even know why they must. Advertisers know they are a nuisance – an intrusion into people's lives – and Training professionals could learn something from them.
The training development process should not end when the product is complete. The final step is creating a campaign to advertise the program internally to employees (just like Apple, Life Cereal and Honda Cars) in order to get employees and employers excited about the training.
So you must swallow your pride and put away the misconception that people want to learn. I know this sounds extreme and unrealistic (and it is), but think of it as your motivation for creating an effective internal advertising campaign. Advertisers do.
Sure, you've got a great training program from which everyone will benefit immensely, but the employees in your company are bombarded with internal information in the form of announcements, meetings, company newsletters, intranets, and gossip. Why should they pay attention to your training?
The challenge is to grab people's attention and tell them why. But how? The same way advertisers do it: by creating an advertising plan.
To read more on how to effectively promote your training programs, please complete the following form and we will email you a link to download Advertising Your Training:  The Final Step: