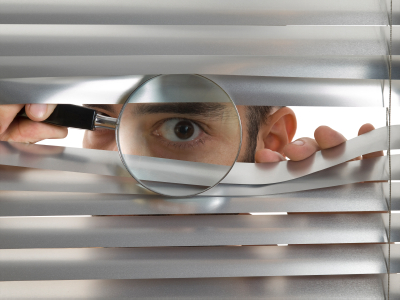 We work with lots of different companies and they all feel they are unique. There is one area in which this is absolutely true: your new employee onboarding program.
Yet, since we work with many leading company, we are always asked, "what does so-and-so do for their new employees"?And my answer is always the same… "It doesn't matter."
I get that you want to copy best practices, especially if the company you're attempting to copy is successful, but onboarding is definitely where you shouldn't worry about what "The Jones's" are doing.
Why? Because it's one of the most unique program you should have at your company. Your new employees have a unique set of needs and what works for another company might not work for yours. There is no tool or technology or solution that is "one-size-fits-all."
In our research, we've seen two companies with the exact same program. In one company it was a success. In the other it failed because the program did not meet the needs of those particular new employees.
ONLY through an analysis of your company's new employees' needs can you design the RIGHT program for you.
Check out Novita's "Navigator: Personal Onboarding Coaching". We coach you step-by-step through the process of analyzing, designing and building your company's onboarding program. Click here to learn more or contact us.