How the GEICO Gecko Can Help You Prove the Value of Training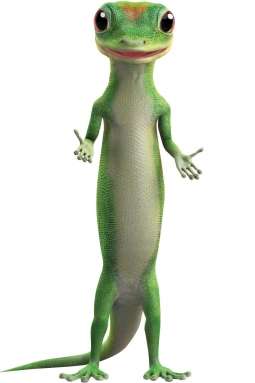 If your company is like most, Senior Leadership is always looking for "proof" that training is worth the expenditure. Most want numbers and return on investment data (ROI), but an analogy sometimes helps and that's where the Gecko comes in.
If you've seen any of the seemingly thousands of commercials GEICO runs (how they can afford to produce and air so many is a discussion for another time), you know that they often talk about the many discounts that they offer. All the car insurance companies do it; the Progressive car insurance lady (I think Flo is her name?!) even has some sort of discount ray gun or something. Anyway… one of the discounts they offer is an "educated driver discount", which means if you complete and pass a safe driving training course, you can get a discount. Cool and easy, right?
But WHY they would offer such a discount is what should interest you most. They obviously are not charging you less out of the goodness of their hearts, it's because educated drivers COST them less. So basically they have concluded that an educated driver is a better, safer driver who will get into fewer accidents which costs them less money.
So if we agree that by completing safe-driver training people can be more effective drivers and COST a company less money, couldn't we also say that by completing training your employees can be more effective and MAKE the company more money?
Cool and easy, right? I'm not saying don't give them ROI numbers, but throw in a story or two to drive it home!

Of course, the training has to work! We've got lots of examples how. Contact us for a demo.