Do Your Due Diligence Before You Do Your Training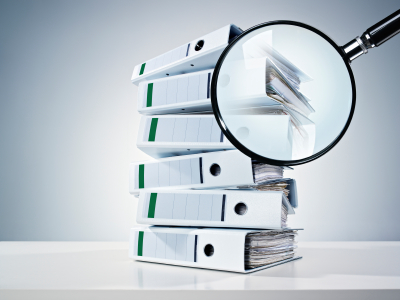 So you've gotten your training budget approval.  Congratulations. Excited, you want to run with it and immediately show progress to the higher ups. But there are consequences to haphazardly plowing ahead without doing your due diligence. The biggest is getting half-way done before realizing you wish you could go back in time and do things differently. But by then, money and time has been wasted, so while you may be heading down the wrong track, you may not be able to stop it.
For any training project, it's important to research, analyze and DELIBERATE even BEFORE you:
Set a budget

Commit to dates and deadlines

Announce what the end product will look like




(X days of ILT, Y hours of online learning, Z minutes of coaching, etc.)
It's like buying furniture before you buy the house. The couch might be comfortable, but what if it doesn't fit in the living room?
First, let's assume you've done your needs analysis and confirmed that, yes, your employees do in fact need this particular training. If you haven't done an analysis or not sure how, stop the presses and figure out how to do one or call upon a company who can help you. You CAN afford one; we've done them for all sizes of organizations and budgets.
Now, on to the due diligence…
Perhaps the most critical part is to identify your SMEs and talk with them, multiple times, for as long as it takes to not only understand the content (whether it will be from an internal or external source, your SMEs – Subject Matter Experts – will help shape it), but understand THEM – their vision for the content, their time availability, their understanding of the development process, how they fit in and the time commitment, and most importantly their knowledge and their ability to communicate that knowledge. Don't be afraid to begin working with a SME and then replace one or more early-on if needed.
Next, together with the SMEs do a content review. A DETAILED content review. A DEEP DIVE DETAILED content review. Are you catching my drift? If you don't have the time, find someone or a company who can help. Try to not only understand the quantity of what exist but the quality. If you have volumes of content but it's outdated and inaccurate, you basically have nothing.
Dig and ask around to discover what similar training has been done at any point in the past. This is often forgotten yet could pay big dividends. What you find may not be exactly what you're looking for, but why completely reinvent the wheel?
In addition, the following in some form should all be part of your due diligence:
Talk to leaders to understand their goals for the training and how it might connect to the business' goals, but also because many of them simply might not be aware of your project. Getting it on their radar now will help if you need them in the future.

For a similar reason, talk to managers. To make them aware and so they don't protest that they weren't consulted, but also because they're the ones who must carry the torch once the training ends.

Determine your organization's readiness for training in terms of training coordination, maintenance, and management. Someone has to own the training on-going.

If it's online training, readiness has another dimension. It might surprise you to know how many organizations start developing online learning before they determine where it might be hosted, or how the learners will access it.

Talk to your IT Department RIGHT NOW. I know, they aren't always the easiest to work with and they're protective of their bandwidth, but one thing they dislike is being told about a training project that will affect their people and their machines after you've started it. We sometimes have to beg our clients to let us talk to the IT department; for fear of what the answers will be to our questions, but better to know now.

Play devil's advocate and try to determine who or what might create roadblocks for the training to be successful.  There's ALWAYS push back, even when the training seems like the most obvious and natural thing to do.

Finally, identify data upon which to measure performance. Most companies are sitting on servers full of data. They just don't know how to mine it and interpret it.
If the phrase due diligence conjures up images of being hunched over a desk, crunching information and intense discussions, I have bad news for you. It is! We've guided several clients through the process and it is hard work and time consuming. The good news is it will eventually save you time and money, and perhaps even prevent your project from derailing. Contact us and we'll tell you how we did it.