New York's City Hall Enlists Novita Training and CUNY to Help Reduce Greenhouse Gases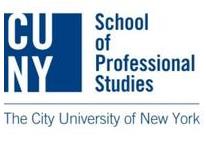 January 18, 2012
New York, NY – As part of Mayor Michael R. Bloomberg's PlaNYC goal of reducing the city's greenhouse gas emissions 30 percent by 2017, the city's Department of Citywide Administrative Services turned to CUNY (City University of New York) to help train its building managers on energy efficiency. The importance of developing an effective and impactful training program was not lost on Patrick Dail, CUNY's Project Director.
Says Dail, "Despite the $500 million+ being invested in plant and equipment upgrades, unless the front-line employees are trained effectively in O&M practices, the goal of reducing electricity, oil, gas and steam consumption won't be realized.  It's the human factor that will make this initiative successful."
After a thoughtful vetting process, CUNY chose Novita Training, experts in custom training development, to assist them in creating a blended learning solution that would include both online and classroom sessions, allowing facility managers from all seven of the city's major agencies (including Fire, Police, Parks and more) to participate while minimizing travel time, downtime, and facilitation costs.
Robert Bilotti, Novita's Managing Director, feels the partnership is a strong one. "CUNY is on the forefront of Building Energy Efficiency. They are leaders in this space. We are experts in developing robust, interactive and instructionally-sound training solutions. It's an ideal arrangement and we're excited to be chosen."
Dail also feels the decision to enlist Novita was a good one. "Novita brings extensive hands-on experience in converting ILT content into engaging online courseware.  Our material can be somewhat dry at times. It takes a dynamic learning program to inspire behavior changes on the worksite, and that's what Novita brings to the table."
With over 60 hours of learning expected to roll-out this year, Bilotti says his team is knee-deep in sustainability. "Over the years, we've worked with some great organizations on some fascinating topics from airline safety to medical breakthroughs. This one is up there, and the one that can have a major impact on New York City and its residents."
For more information, contact:
Novita Training

Marilyn Mara
(201) 449-0760
CUNY School of Professional Studies
Patrick Dail
(718) 610-0218