Time: The enemy of Training, and what to do about it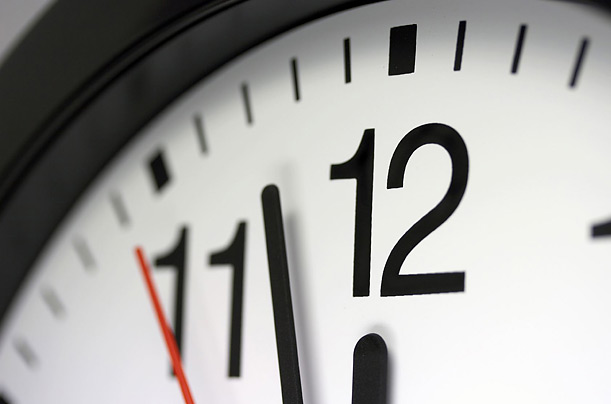 It's an all-too-familiar scene, tell me if it rings true for you. My company is called-in to help an organization create training or improve the training they currently offer their employees. Everyone is excited, they tell us. From the CEO on down, we're told there is a new enthusiasm for training and everyone – finally – is coming around to seeing the value of training. Great, I think to myself, as I wait for the other shoe to drop. 
The first project, we're told, will be to create seven hours of XYZ training (the topic doesn't matter) and that it's critical that it be done right and absolutely has to "speak" to the learners, or else they won't buy into it… still waiting.
"Terrific," I say. "The best way to ensure relevancy and accuracy of the training content is to work closely with your SMEs." … shoe dangling.
"Oh," the response normally is. "Our SME's are really busy. I can maybe get you an hour with them next week. Is that enough time?"
CLUNK!!
Of course, you all know the answer to the question but in case you don't, you, of course, know a SME is a Subject Matter Expert. Let's break that title down. "Subject Matter" – the content around which you are to build the training. "Expert" – a master of said content. Kind of an important person to the success of the project, wouldn't you say?
And then they add, "And it needs to be done by the end of the month." Since I have no more shoes to drop and will continue by saying this is, unfortunately, not atypical.
Training has many enemies: lack of funding, lack of clear objectives, lack of respect, but – in my opinion and 15 years of experience – the biggest enemy to quality training is time.
By "time" I mean the amount of time that you have access to SMEs, and the deadline you are given. In the above example, one hour of SME time is surely not enough to develop seven hours of training, even if the SME is superhuman, understands training exactly, and is supremely prepared (and we all know how often that happens!). Could you throw something together? Sure, and that's what most often occurs and is why most employees complain that the training they attend was ineffectual and not relevant to them.
So what are you to do? For the SME's time dilemma, it's important to educate on the importance of the SME and the difference between the role of a SME and that of a training expert. Over the years, my company has developed training on sales, for new managers, on lift-truck safety, for steel manufacturing assembly-lines, on customer service, for flight attendants, on systems, for store managers, and the list can go on and on. Does that mean we are experts in all or even any of these things? Nope. Yet we've created some high-results training because we are experts in adult learning, and have worked with people who were experts in the content (i.e. the SMEs).
It's also important to, very early on, set expectations for the SME. Many SMEs think they will actually be creating the training. This scares them, so they push back by limiting their time. It's up to you to manage the SME in terms of what you expect from them and when you might need it. SME-involvement is normally very heavy upfront and then wanes. In the beginning, you need them to do a brain-dump. However you can capture their knowledge, do it, from emails to recording conversations, to phone calls, to bulleted lists, to PowerPoint decks – in whatever form the SME is comfortable working. I have interviewed SMEs in taxi cabs, videotaped lectures, poured through twenty pages of streams of consciousness, even sat with a SME in an airport while she waited for her plane.
Some people wish there was a formula. You know, X hours of SME time to develop Y hours of training. I too wish there was but it depends on the SME, the complexity of the content, the delivery, the learners, and more. If someone put a gun to my head and said give me a number, I'd say based on experience that you will need at least 3 hours of SME time for each one hour of ILT. For e-learning, double that.
As for the deadline, it's again a question of educating those involved. I'd estimate 75% of deadlines we have ever been given have been set arbitrarily, rather than by taking into account how long it will take to develop the training.
I instruct my people to always question deadlines. Find out why they are set. Even if it's because the date for the class has already been set, ask them why that date was chosen. Would you set the date for a house-warming party before you have purchased a home? You might, if you don't care about what kind of house would best meet your needs. Gently push back by educating on typical timelines for training. Remind them that the SME's input is critical (remember the SMEs?) and that if they are truly as busy as they say they are, they are not going to be able to meet tight deadlines.
It also helps to find out if there are ulterior motives at play. Maybe your contact has committed to completing the project for his or her performance review or that he or she is being pressured by their manager who is being pressured by their own manager, and so on. If this is the case, perhaps you can devise a solution that occurs in stages – thus satisfying the deadlines your contact has committed to without compromising the quality of the final product.
The theme here for both "time" challenges is open and honest communication. Question where you can and educate where it's necessary. To be fair, we have worked with some wonderful clients who have given us ample resources and time, and the result is always exponentially better.
About the author: Robert Bilotti is Managing Director of Novita Training, an employee development firm specializing in new employee, corporate and franchise training. Visit us at www.novitaunique.com.