A simple exercise to demonstrate the importance of properly training new franchisees
If you're like most franchisors, you make money when your franchisees make money. Which means every minute they are not focused on making money takes money away from you. Yet each new franchisee starts off with an inherent disadvantage and – what we call – a profitability gap. What's that mean? It means that starting a new franchise is an overwhelming and – for many people – nerve-wracking experience. There are too many unknowns to list, and what might take a veteran franchisee X amount of time to do something, might take a new franchisee X times 10 amount of time to do the very same thing.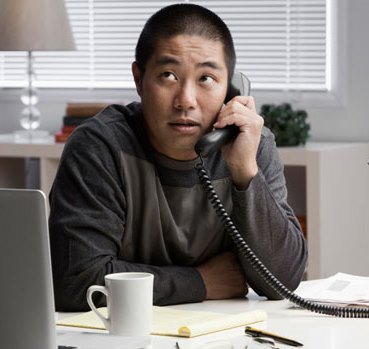 Think we're exaggerating? Try this. You're probably sitting at your desk. Look at your watch and time how long it takes you to pick up the phone and dial up a vendor that you do business with. Okay go… How long? Maybe five, ten seconds?
Now imagine you are a new franchisee. Dialing that same person brings up several questions… what's the number? Is there a directory somewhere? Do I need to dial a #9 first to make an outgoing call? Is this person located in the same time-zone as me or should I call later? Is this their direct number or do I need to ask for them? Who exactly is this person? What's our relationship with them? Not so easy after all. It might take this person 30 second or more – three times as long as it took you! Now multiply this activity by the several hundred activities that a new franchisee must complete and you can begin to see how much time is 'wasted' and not spent on productive activities.
So how can you properly train your new franchisees, thus reducing the 'profitability gap'? It starts by knowing your audience and presenting the information from their perspective, not the perspective of a veteran like yourself. It also means anticipating their needs, which is a little like trying to read their mind.
One advantage of working with an outside training firm to develop your new franchisee training is the firm's ability to take an objective, detached approach. You might be too close to it. Many clients (before they become clients) say to us, "How can you develop training for our franchisees when you don't know our business?" To which we respond, "Neither do your franchisees… yet." Contact Novita Training and find out how much we can reduce your profitability gap.