Why FAQs are such a powerful learning tool and how to leverage them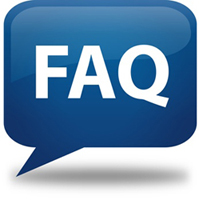 You know how powerful knowledge sharing is and how there are cost-effective ways for you to begin your efforts in this area. One simple way is something we all have used and benefited from… FAQs or Frequently Asked Questions. I'm sure you've seen them in product manuals, technical support sites, even sales literature and company web sites.
Why are they so powerful and why should you incorporate FAQs into your organization and learning? From the user standpoint, it's a fast and easy way to get answers to commonly asked questions. It's also "self service", which means no wasted time waiting for someone to respond. From your standpoint, it's an effective time-saver. Why answer the same question from 30 different people, when you can answer it once?
It's also powerful in its reach – beyond the 30 people. If 30 people are asking the same question, there's a good chance 300 people are thinking it, because we all know only a small fraction will take the time and effort to actually ask.
So how can you begin to harness the power of FAQs? First, you need the questions. That can be as simple as beginning to document questions as you receive them; giving priority to the number of times you get questions of a similar nature. Once you have your list, you need to post it (with the correct answers, of course!) somewhere for the masses to access. Bulletins that are sent out are fine. Intranets, web pages and learning ports (LMS) are even better. Finally, allow users to submit questions (and answers) of their own. Before you know it, you'll have a robust user-driven knowledge exchange!