What People Are Saying About Novita Training:

Tom O'Brien, Managing Director of HR at Trinchero Family Estates, San Francisco Bay Area
I have worked with Novita Training for over seven years.  They consistently deliver strong, customer focused training solutions to organizations that I have managed.  You can count on them to deliver a cost effective, smart solution to any number of business critical areas such as sales execution, management training and technical education.
---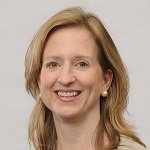 Jill Hyland , Director of Program Development at CUNY School of Professional Studies, New York City
Novita Training are excellent partners.  They have delivered great products that demonstrate their extensive knowledge of high-quality online learning.  I also really appreciate their dedication and flexibility.
---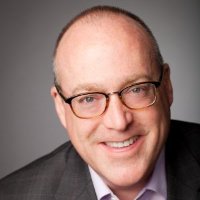 Patrick Dail, Training Director, Energy Management Portfolio at CUNY School of Professional Studies, New York City
We brought Novita Training on board to help us transition a key training program for front line facility managers from a  fully ILT format into a blended program with an even balance of ILT and OL modules.  From the first time we met, I found Robert and his team bright, creative, and highly accessible.  They clearly understand trainee engagement, and the differences in ISD for OL vs ILT.  We have been thrilled with their work and flexibility, and are looking at other projects Novita can add value to.
---

Salena Boone, Manager of Training at Togo's Eateries, San Jose, CA
We've had the great opportunity to partner with Novita Training over the past three years to update our training content and transition to an online learning format.  Demonstrating tremendous knowledge, skill, flexibility, and guidance throughout the process, Novita has developed effective, impactful, results-focused programs best suited for our multi-cultural/generational retail workforce.  Rob works with integrity and discipline, and continues to be a value-add partner in our success.
---
Kristy Gagoff, Senior HR Business Partner at Navistar, Inc, Chicago
Novita Traning has been a partner in developing onboarding tools for our managers.  I began our discussions with a 2 page list of possible ideas and Rob was able to help me get more organized and focused.  He is professional, creative and responsive to his client's needs.  I hope to work with him in the near future as we take our onboarding programs to the next level.
---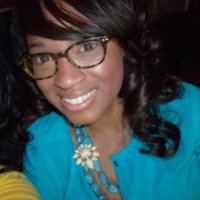 April Cole, Senior Channel Enablement Manager at CenturyLink Technology Solutions, St. Louis
I have had the great pleasure of working with Novita Training on a huge onboarding initiative for my company.  Their guidance, expertise, and creative ideas have been critical to the successful launch of the program.  They have a very structured program development approach and bring many best practices to the table.  They act with great integrity and discipline and has been a wonderful partner throughout this process.
---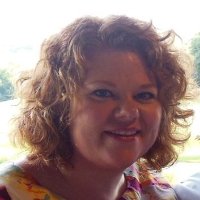 Keri Kersten, Sr. Global Learning and OD Specialist at Stepan Company, Chicago
We've worked with Novita Training to better define the gaps in our current onboarding process.  Rob and his team did a very thorough job of surveying and interviewing our employees and key stakeholders to define current needs.  Through the recommendations report, our organization is really being challenged with great ideas for enhancing our current onboarding practices.
---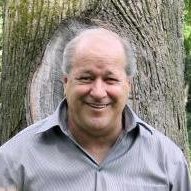 Ken Burgdorf, Culligan International, Greater Chicago Area
Novita Training has been an important business partner with Culligan for many years now. I've relied on Rob and his team to create customized online eLearning, classroom courses, and instructional videos. The bottom line is that the training that Novita has developed for us has changed employee behaviors and improved overall performance. Novita is also very skilled at developing programs, for technical, sales and management audiences.
---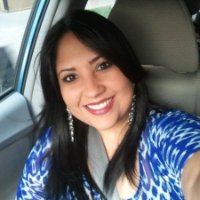 Niletzy Ruiz, Talent Acquisition Consultant at W. W. Grainger, Chicago
I had the opportunity to work with Rob Bilotti, Managing Director at Novita Training, when we worked at Barton Inc.  Rob's ability to identify and analyze problems gives him an advantage when it comes to gaining his business partners' respect.  He is able to recognize the needs of the business groups he supports, and offer solutions and training where needed.  His "roll up the sleeves" and consultative approach allows him to truly offer a quality product to his clients.
---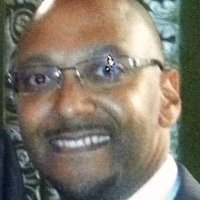 Daniel Swope, Executive Coach at Kensington International, Chicago
I have had the pleasure to work with Rob on several occasions.  On one particular project, we developed and implemented a cross-functional, leadership development and onboarding program for over 350 employees.  The training was a modular format consisting of three components:  skill/functional training, technical applications, and leadership development.  It was delivered in various modalities which included:  instructor-led, web based, and elearning.  As a result of the program, the training department saw a 12% increase in utilization, in addition to a 4% increase in retention.  Rob has a great talent for evaluating organizational performance and developing practical solutions.  He is creative, insightful, well-researched, and diligent in his approach.  Rob has an incredible ability to understand a culture and then partner with leadership to make positive changes.  His strategic approach and business acumen enable him to interact with all levels of management, across a variety of functional areas.  Rob's wealth of knowledge and expertise makes him a valuable resource for any organization.  If you are looking for positive change and/or to increase organizational effectiveness, I highly recommend Rob Bilotti and Novita Training.
---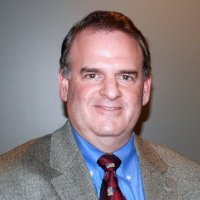 Darrel Katz, Principal Consultant at Impact Training Solutions, Chicago
I have known Rob for several years and watched with great interest and admiration as he has built Novita into the outstanding business it is today.  Under Rob's experienced leadership, Novita has positioned itself as a premier provider of innovative and impactful training solutions.  I sincerely recommend his work and the entire array of services offered by Novita.
---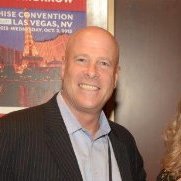 David Bloom, Chief Operating Officer at Famous Brands International, Greater Denver Area
Robert and the team at Novita are a great resource for all training and onboarding programs required for a growing and successful organization.  I highly recommend his services and can't say enough about his professionalism and commitment to excellence.
---
Lula Cassidy, President & CEO at InnTerActive Marketing, New York City
I have had the opportunity to work with Rob and Novita Training.  It is by far one of the best corporate and franchising solutions for training in the global marketplace today.  From analyzing, to development and then implementing the onboarding solution.  The products and services offered by Novita Training will springboard any company into success.  InnTerActive Marketing highly supports and endorses Novita Training.
---